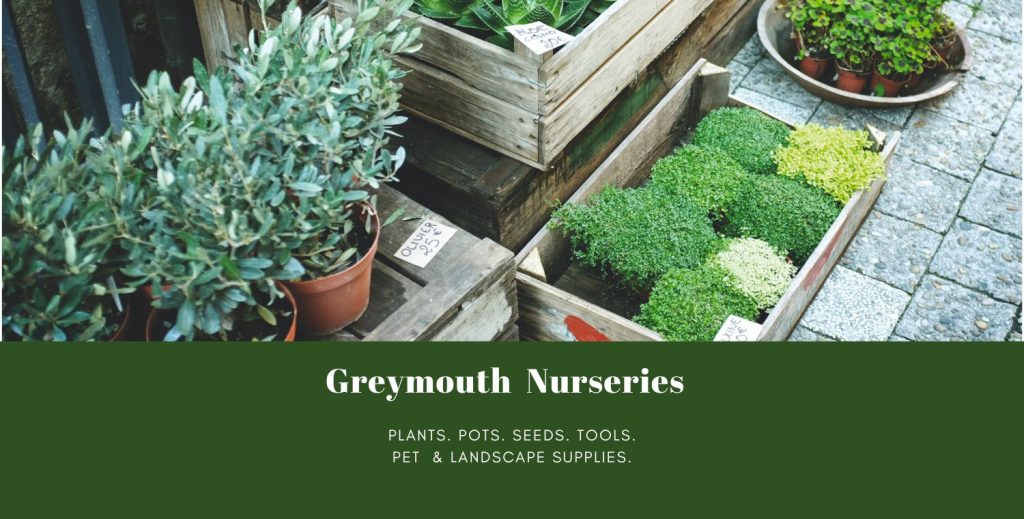 Greymouth Nurseries. The Home of Garden & Landscape
The largest Independent full service garden supplier in the West Coast
Provide competitive rates on landscaping project supply.
Skilled and knowledgeable staff with a wealth of experience to ensure success in your gardening endeavours.
Can source the rare and unusual.
Large Range Of Healthy Plants
At Greymouth Nurseries you will find an amazingly diverse array of both exotic and native plants. From hardy natives to exotic trees and shrubs, these plants are supplied to you in a range of sizes to suit any situation. Come on in and enjoy the pleasure of strolling and shopping amongst the colours and textures of nature.
Gardening Expertise
Our passionate team has a wealth of practical knowledge to assist in ensuring successful and enjoyable gardening.
Landscaping products and support
We can supply bulk landscaping products from composts and screen topsoil to decorative barks and lime chips. We have the knowledge to support you in selecting the best landscaping products for your gardening space.
Shopping convenience
Open 7 days a week with easy access and plenty of parking. We can also courier any purchases nationwide.
Trading Hours
Monday to Saturday 9am to 5pm
Sunday 10am to 5pm
We look forward to your visit and if you are unable to come to us you can simply contact us online.
Customer Loyalty Program
We are please to announce our Customer rebate and reward system for our clients. Come join the Greymouth Nurseries Gardening family and reap the rewards.
The Management and Staff will make you Welcome!
Greymouth Nurseries Ltd